EA Fellows offer a full range of professional courses for enterprise architects and business developers:

Introduction to Enterprise Architecture (½ course day)


The course provides decision makers and key employees an overview of the advantages of using Enterprise Architecture as a common mindset for optimized use of IT. The course introduces methods and tools that support the strategic planning process and improve communication with all process stakeholders. The course gives participants the background to organize the development of strategy and architecture in their organization and to identify the necessary skills to carry out the strategic process.
Board Member Seminar (1 day)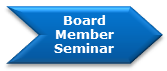 The purpose of the seminar is to give decision makers in boards and steering groups a basic understanding of enterprise architecture as a management tool for strategic IT planning. A common conceptual foundation for strategic planning will help board members achieve a closer linkage between IT management and business development. The seminar focused on how the general decisions of architecture and strategy are implemented in the project portfolio and management of IT operations.
Implementing the EA mindset (1 course day)


The course aims to give a broader group of employees a basic understanding of Enterprise Architecture as a common mindset for business development with IT, and to introduce methods and tools that will facilitate the work and support the communication with all stakeholders in the planning process. The course is organized for staff involved in strategic planning, both in IT and business. When this broad group shares a common conceptual framework, participants can relate their business goals directly to everyday decisions, and optimize the cooperation between business and IT.
Project Architecture Management (1 course day)


In development projects, many decisions must be coordinated to provide consistent solutions that fit the organization's business and IT architecture. This course provides project and program managers a basic understanding of enterprise architecture (EA) as a tool to manage projects against the strategic business objectives. The proven EA methodology offers a systematic approach to strategic decision-making and supports communication in relation to the project stakeholders. It is assumed that participants have a basic knowledge of enterprise architecture, for example, achieved through participation in the course "Implementing the EA mindset".
Certification as Enterprise Architect (10 training days)


Carnegie Mellon University's EA training program for enterprise architects is recognized as the classic educational foundation for enterprise architects. EA Fellows is the accredited provider of the program in Europe. The certification program consists of 3 × 4 day courses, which can be taken in Denmark or Belgium. Participants are prepared to join a professional EA team with an established theoretical basis, effective methods and lots of practical experience from real cases. The program consists of three modules. The first level is aimed at architects and managers who wish to be introduced to EA. The two subsequent levels go deeper and reach out to practicing business and IT architects. Completion of the courses, and two exams on the way, will give participants the title Certified Enterprise Architect (CMU).
Workshops for Enterprise Architects (1 course day)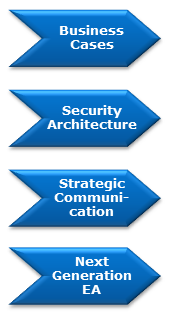 These events are designed to challenge and train experienced enterprise architects to become best-in-class enterprise developers. The workshops will explore specific architectural tasks such as
Business Cases
Security Architecture
Strategic Communications
Next Generation EA Practice
If you want to develop your professional skills and experience, then one or more of these workshops is the natural choice.