Book of the month – August/September 2023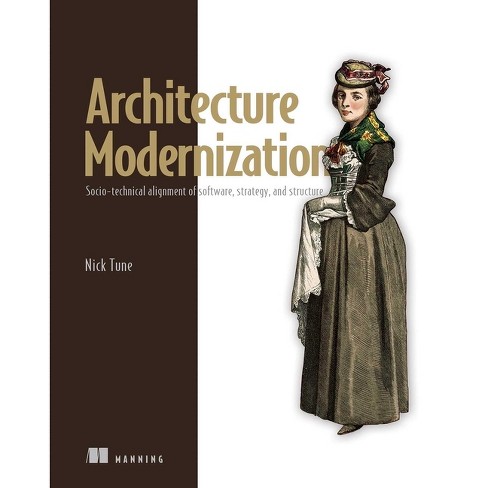 Architecture Modernization: Socio-technical Alignment of Software, Strategy, and Structure by Nick Tune and Jean-Georges Perrin
In the realm of architectural modernization, where the future of businesses is continually shaped, this book serves as a comprehensive guide and a strategic roadmap to understand and navigate the challenges behind this transformative journey.
Firstly, the book delves into the core reasons for investing in architectural modernization. It adeptly outlines common scenarios where modernization becomes not just beneficial but imperative. The authors wisely acknowledge that this is not an exhaustive list, recognizing that each organization may have unique needs that demand adaptation. This approach demonstrates a keen understanding of the diverse landscape of modern business challenges.
One of the standout sections for me was the exploration of how successful businesses can unknowingly succumb to inertia. Drawing from Simon Wardley's insights, the authors eloquently illustrate how thriving companies may lose their drive for innovation, creating the ideal conditions for disruptive market forces to take hold. The inclusion of well-known case studies, such as Blockbuster, Netscape, and Nokia, underscores the importance of vigilance in staying ahead of the competition.
What sets this book apart is its practical approach to assessing the urgency of modernization. By posing the question, "How long could you carry on without making any improvements until you are at risk from competitors?," the authors prompt readers to quantify the pace of change in their respective industries. This candid approach to self-assessment is invaluable for organizations seeking to make informed decisions about when and where to embark on modernization efforts. The authors introduce an essential technique – Wardley Mapping – as a tool to aid organizations in understanding their evolving business landscapes and identifying areas of potential disruption. This foresight-driven approach is a testament to the authors' commitment to providing actionable advice and methodologies for readers.
Who would benefit from reading this book?
In closing, this book serves as an insightful resource to the broader discourse on architectural modernization. Its ability to blend theoretical concepts with practical examples, combined with its emphasis on strategic thinking and organizational adaptability, makes it an essential read for anyone involved in shaping the future of their business. By highlighting the pitfalls and opportunities associated with modernization, it provides a roadmap for organizations to navigate the ever-changing landscape of the business world successfully.
This book is not out yet, but is available for pre-order on Amazon and Manning.
If you want to check our previous Book of the Month selection, you can find it here:
Book of the Month – How to Make Sense of Any Mess by Abby Covert