Book of the Month – Corporate Explorer by A. Binns, C. O'Reilly and M. Tushman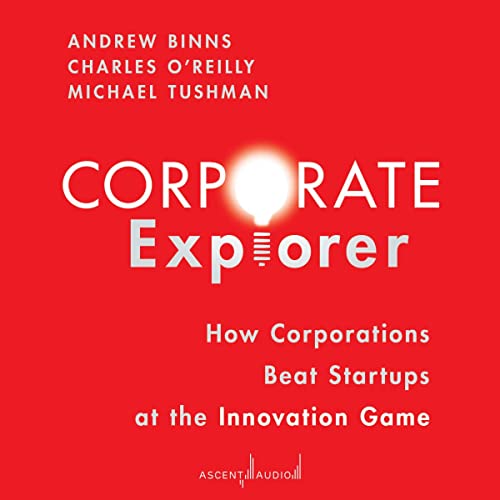 Popular perception is that the large companies are typically blindsided by disruptive innovation that changes the market they operate in, effectively becoming the victims of the disruption. This book argues that it is nothing more than one of the great myths of business as in reality the disrupted firms see the disruption coming and, moreover, have the assets to compete.
The underlying problem could be described as the innovator's dilemma, which is the decision that businesses must make between catering to their customers' current needs and continue doing what they are good at, or adopting new innovations and technologies which will answer their future needs and help them stay relevant. These are equally valid, yet contrasting logics and many companies have fallen victims, when trying to combine the two or choosing one over the other.
The book suggests the way forward – an approach called ambidextrous organization, which provides a solution to managing businesses at different points of maturity. It offers the organization a possibility to have a portfolio of businesses at various stages of maturity, so they share a common strategic aspiration, yet operate separately, according to the level of maturity.
IBM offers a great example of successful implementation of such approach. Back in 2000, it established its Emerging Business Opportunity Program outside of the company's management system. This gave EBO the autonomy to operate on its own rhythm, explore ventures outside of the core business and have access to IBM's assets. In 2006, it was reported that the business created under this program contributed over $15 billion in revenue, 24% of the IBM total. However, IBM is by far not the only company that discovered and implemented this approach. Among some of the well-known ones are Microsoft, NEC, AGC, LexisNexis and many more.
This book could be used as a guidebook for the managers to go from idea to action. It is packed with practical recommendations and successful examples of how the innovation could be nurtured in the corporate setting, how to motivate Corporate Explorers or the company's entrepreneurial talent and how to experiment with and scale original business models.